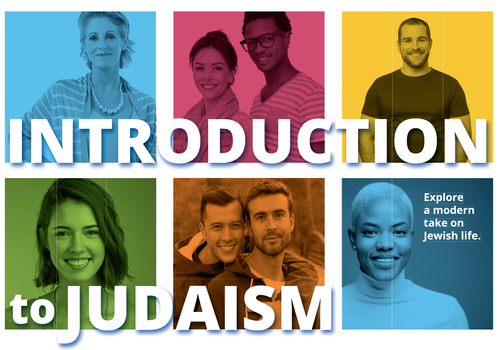 Our Introduction to Judaism® online course will begin next on October 23, 2022.
We offer this 18-session course annually for those who want to gain a deeper understanding of Jewish life through a Reform lens.
This course is open to all, and is perfect for interfaith couples, those raising Jewish children, spiritual seekers, individuals pursuing or considering conversion, and Jews who want a meaningful chance to reconnect with their Judaism as an adult.
Topics include: holidays, life cycle celebrations, theology and core beliefs, Hebrew, prayer, the Torah and other sacred texts, history, anti-Semitism and the Holocaust, Zionism and Israel, the American Jewish experience, and the tapestry of the Jewish people today.
Our classes are dynamic and interactive, and will be taught by Rabbi Denise L. Eger, Rabbi Ross Levy, and student Rabbi Franklyn Salzman.
For questions about this course, or any of our programs, please feel free to contact us by email to info@kol-ami.org
Bikkurim: Reflections on Choosing Judaism
For millennia, Jews across the world have reenacted the moment at the foot of Mount Sinai as part of our observance of the Biblical festival of Shavuot. This holiday is primarily known for its emphasis on Torah study, but it is also an opportunity to celebrate and affirm those in our community who took their place at the foot of the mountain later in life. We invite you to explore the collection of reflections written by people who have chosen Judaism at Kol Ami in the past few years, which we've entitled Bikkurim. The name bikkurim refers to the first fruits offered at the Temple in Jerusalem after the Israelites entered the land. These are the bikkurim of those who have chosen Judaism later in life. They are precious offerings to us, and we hope to share these precious teachings with you.