Since our founding in 1992, Kol Ami has become an important leader in the Jewish, LGBTQ+, and West Hollywood communities. Our commitment to progressive spirituality, diversity, inclusion and social justice has been celebrated nationwide. Kol Ami, West Hollywood's premier Reform synagogue, has grown to be an award-winning congregation by daring to be innovative while remaining rooted in Jewish tradition and practice.
Rabbi Eger once summed up beautifully why we exist as a synagogue:
"I believe Judaism has ancient wisdom for our contemporary lives. That is why I study it, teach it and try to live a life of Jewish values and meaning. Judaism has spiritual depth that continues to speak to us in our day and time.

The constant search for identity, justice, wisdom, love – in short, a life well-lived – is what brings us together as a community. We find inspiration in our traditions. We return to our roots for guidance and we turn to each other for support and friendship.

May we be reminded of our journey through the wilderness. May we be reminded of all the places we stopped and started again. And may we be reminded that we can yet dream and become the people God imagined us to be."

– Rabbi Denise L. Eger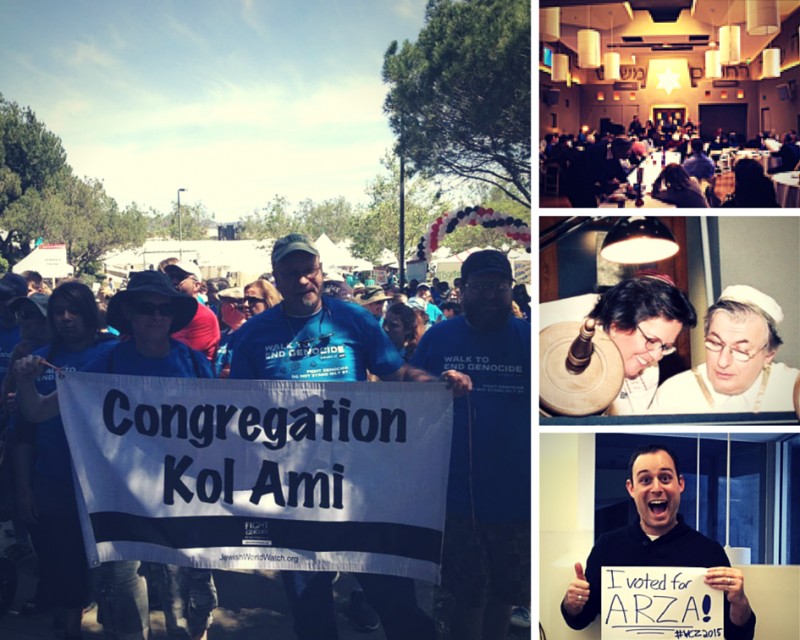 Our Vision
Congregation Kol Ami is committed to a world in which all individuals are honored and connected in community.
Our Mission
Congregation Kol Ami is a progressive, Reform congregation rooted in a rich Jewish tradition, with commitment to social justice, Israel and diversity that guides us in the present and transforms our future.
Our Values
Love Ahavah, Justice Tzedek u'Mishpat, Compassion Rachamim, Learning Talmud Torah, Peace Shalom, Faith Emunah, Celebration of Diversity Simchat Ha-Amim, Social Action Tikkun Olam, and Sacred Obligation Mitzvah.
We seek to place these values in the forefront of our communal decision making as a Kehilla Kadosha, a sacred community.